Real Estate
"7 Major Things That You Must Know Before owning a Home Property"
Are you facing problems while owning a home property? If so, then you're not all alone. There are a number of people who are facing difficulties while owning a home property. The reason maybe they are not going on the right track to meet the right property standards or else they have hired a wrong Auction bidding agent. Whatever your reason is. In this blog, we are going to familiarise you with those major problems that almost everyone faces so that you could prepare yourself accordingly.
We believe you are excitedly reading the post and enjoy reading a lot. After all, you are stepping ahead to know something important, something valuable!
Table Of Contents
Location Of The Property

Funds & Budget

Auction bidding agent Vs. Online Advertisements

Satisfying Loan Requirements

Unreliable Owners

General Property Inspection

Satisfying Lender Ratios

Final Remarks
Location Of The Property
One of the main difficulties you can face is deciding the location of the property. There are many bits of advice available online on how to find the perfect location. Nevertheless, there is no hard and fast rule! Some buyers favor choosing an affordable & spacious home property for sale in Canberra on the outside of the city rather than investing a huge amount for just a small home in a central location within the city. If you are also thinking of owning home property, you will have to thoughtfully decide the location that will satisfy your all needs.
Funds & Budget
To own a perfect home property within one's budget is a challenging job. Budget is always an essential factor to determine the type of the home property & the location you choose. There are very few buyers who pay the entire amount of the property in cash. Most of the buyers look to negotiate on the home price as they do not have enough funds to buy the property they want.
You will even see many buyers who also depend on home loans to buy a property but when the banks disagree to approve the deal, their fantasy of having a home is delayed. You don't have to fall into such silly challenges. After deciding the location of the property, set your budget means, balance your financial cycle, and then analyze what you can consider in your home property without rebalancing your budget limits. It's all you need to do!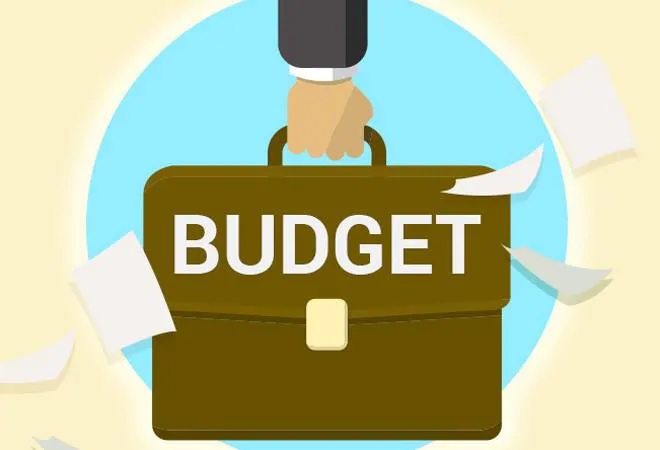 Auction bidding agent Vs. Online Advertisements
It is a very generic question to ask yourself whether you need an action bidding agent or not! Many homebuyers go online to explore homes for sale as they can avoid real estate agents and think they can find plenty of lovely homes available for every budget. Many people also use filters & refine their search to find a perfect home that satisfies all their demands. Despite, many still prefer the conventional way and hire agents to show them homes and are ready to pay a tremendous brokerage fee. It's entirely up to you. Which mode you choose. Either you hire an action bidding accents or pay them a huge amount of fees or else you do your own research.
Satisfying Loan Requirements
Don't forget that underwriting can be terrifying! An underwriter first analyzes the file and can make more requests or demands accordingly. Don't get amazed at this time, just give the required documents. These requirements can include extra documentation, an outline of appraisal, and other crucial data that enable the underwriter to approve or reject the loan for a variety of reasons.
If you are remarried, for example, and your ex-spouse had owned a property that went through foreclosure and your name was still on the mortgage, then you could be disqualified from assigning a loan or buying a new property with your new spouse. Therefore, take care of such things thoroughly before you want to apply for a loan application.
Unreliable Owners
When buying property many buyers worry about the fake owners. Countless homeowners are not realistic and honest when they sell their home property. One of the most generous fears any buyer will have is if the seller is being trustworthy and providing all the required information or not! This has also been a matter of attention as owners remain mysterious in most cases, which leads to making a wrong purchase.
Because if the owner will be the not-so-honest and unreliable, then you will surely not get your dream property. Therefore, it's crucial to do your research about the owner, have a thorough interaction and conversation, and then lastly finalize the deal.
General Property Inspection
Being a homebuyer, it's your responsibility to have a complete examination of the basement and foundation, such as roof, garret, water systems, electrical, plumbing systems, and the general condition of the building itself. If you have hired a real estate agent, then for sure, the agent will help you understand the good & poor construction practices & make note of any renovations that might be essential for further maintenance.
Not just this, the agent will also help you make note of any fire or safety concerns that need to be addressed before finalizing the deal. When you have a general property inspection, you will surely find the best property for you.
Satisfying Lender Ratios
Last but not lease! Satisfying Lender Ratios is another important problem that you can face. Most lenders anticipate a buyer, like you to have a maximum 33% front-end ratio. It simply means your mortgage payment & taxes, including insurance, cannot surpass 33% of your monthly gross income. If your monthly earning is $5,000, the maximum PITI mortgage for which you may qualify is $1,650, which is quite complicated!
Besides, the back-end ratio is also another more difficult aspect. It involves combining your PITI payment (Principal, interest, taxes, insurance) with all monthly debt payments. And the percentage of your gross monthly income should always fall between 41% – 50%, based on the loan type and lender. For finding the best home deal, it crucial you satisfy the lender ratio criteria.
Final Remarks:
These are the 7 major problems that you can face while buying a home property. You can get rid of these problems in a simple and effective way by doing your own research and analyzing the things before making a purchase. Many people hire Auction bidding agents to guide them well throughout the way from deciding the location to buying a property and some do their homework. It's entirely up to you, which method you like to follow. Both will give you amazing results.
Rest, if you have any doubts, regarding the post, then let us know in the comment section below. Or else share your thoughts, suggestions, opinions with us. We appreciate your feedback!
We hope you enjoy reading & hit like or do share!
Happy reading and have a nice day ahead!
=============================