In 2019, the number of e-Bike was about 250 million, with an annual increase of about 30 million.Electric motorcycles is not only convenient to people in travel, eases traffic pressure, but also is a part of green transportation. However, we also hear the complain that our e-Bike are easily to be stolen, theft of electric bicycles has become one of the most common theft crimes in society. People are eager to find a way to solve.
How to prevent your e-Bike from being stolen?Currently we have found a reasonable solution to deal with this problem.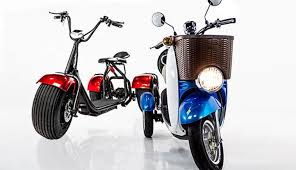 We proposed the intelligent anti-theft service of electric bicycles based on GPS and the Internet of Things technology,which is perfect and affordable for the clients. The latest solution intergrated the concept of human-car interaction and communication interaction, face the crime of short-term theft and transfer of criminals, and use GPS satellite technology and base station positioning technology to assist the police to speed up the investigation through continuous positioning and tracking.
So what is the solution to prevent your e-Bike from being stolen?
You can assume that if you can know your vehicle location anytime, anywhere, even when your electric car is moving, you can quickly accept the alarm,what a cool thing.
The key point to solving this problem is how to know the location of the electric car anytime, anywhere.
Eelink is a GPS IoT devices manufacturer and tracking solution provider.Eelink applies advanced wireless communication technology and GPS technology to the location service of people and vehicles and launched the GPS anti-theft tracking terminal for electric bicycles.
If you want to protect your E-bike from stoping being stolen,the Small and Light E-bike GPS Tracker TK115 Eelink produced is your good chiose.
The TK115 can be installed not only on your electric car, but also on any moving vehicle such as trucks, trailers, and cars.
Its biggest advantage is to help you track your vehicle location anytime, anywhere. And you only need to pay a very low price to buy such a GPS IoT device.
TK115 as GPS Tracking devices for car, which integrate multiple functions of accurately positioning, monitoring, guarding vehicle against theft, emergency alarms, tracking for vehicles. It is based on GSM / GPRS network and GPS satellites system, providing tracking by several ways, like providing monitor software and real-time global map to track in the PC, or track through cellphone and google earth.
Now that you know the way to prevent your e-Bike from being stolen? Do you have the urge to take action?
Electric vehicles, as part of our assets, deserve our attention and buy a new electric car at a higher price. Not as good as we protect it from being stolen.
The benefits of IoT devices are numerous, thanks to the development of our technology. We should be proud to be in such a wonderful world.